For over 25 years, HTN has been at the forefront of training, mentoring and developing world class apprentice chefs. This continues today.
The Hospitality industry has been impacted significantly by the COVID-19 crisis, with the temporary closure of restaurants, cafes and bars. In these challenging times, we are working hard to support those who are affected by seeking temporary alternative employment for our chefs, across a variety of industries.
I ask you to please share this with your contacts. We will consider every opportunity, big or small.
In addition to our chefs, we also have a number of apprentices with a broad range of experience in Front of House; Operations and Hotel Management, who are prepared are ready to get straight back to work .
Thank you your support. Please do not hesitate to phone or email me.
Roy McCullagh, General Manager HTN
PH: 0436 860 734    E: [email protected]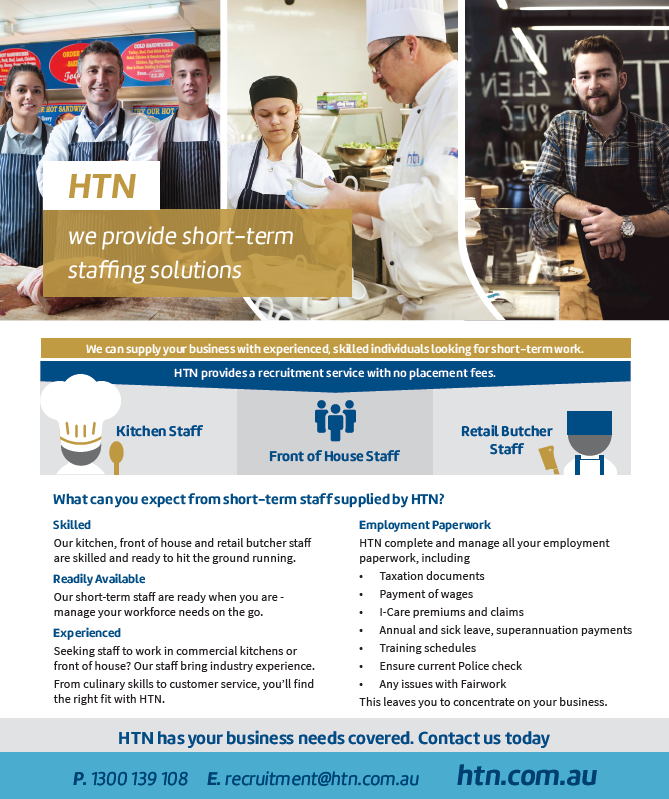 Comments
comments