3rd Year apprentice Chef Claudia Meoli was the deserving recipient of the Peter Howard AM Culinary Scholarship, which was awarded at the 2019 HTN Skills Showcase.
The scholarship awards the winning apprentice with the opportunity to design their own culinary adventure, offering return airfares to the UK or China plus $5000 in spending money to further their culinary education.
Aged two, Claudia was diagnosed with cancer. The diagnosis at such a young age and and subsequent treatment affected her growth, which has meant some of the more physically demanding tasks in the kitchen require additional tenacity and persistence.
"I don't let it get in the way – I always find a way around it. It makes me more determined and persistent to do what I love most."
With her love of cooking evident at a very young age, Claudia was encouraged to observe and participate in cooking traditional Italian meals alongside her Nonna.
"Since my Nonna passed away, my love for cooking grew stronger over the years. I want to show that her love for cooking has been passed on to me."
Always looking for new opportunities to learn, Claudia is a regular attendee of HTN's Masterclasses and credits them with broadening her culinary network. Meeting chefs from who specialise in a variety of different cuisines has provided Claudia with techniques and knowledge she is able to go on and use in her own cooking.
In addition to attending Masterclasses, Claudia uses her spare time to seek out other ways to broaden her experience, enrolling in a TAFE course focusing on smallgoods production, and attending work on her days off to learn more about different sections of the kitchen.
"It has changed the way that I see food – I now have a deeper appreciation for produce. The food I send out to customers, I send with love and pure passion."
Claudia's hard work and passion has earned her the opportunity to take a leading role in the dessert and pastry section at her workplace, mentoring younger apprentices and fostering their love of food.
Winning the Peter Howard AM scholarship will allow Claudia to continue her Certificate IV studies, and enrol in a pastry course. She also plans to visit China, hoping to learn more about nose-to-tail cooking and the techniques and knife skills used in the kitchen.
"It will be an amazing life journey experience, and it will always be an honor to represent HTN."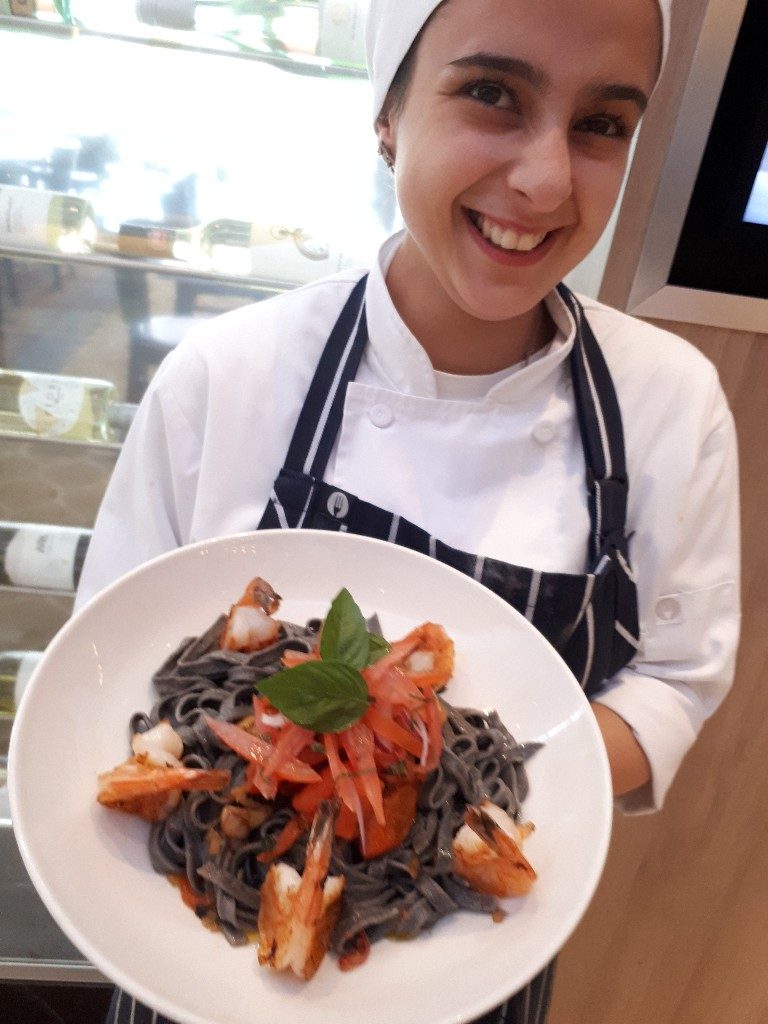 Congratulations Claudia on your well-deserved scholarship, we look forward to checking in with you again soon. 
Want to learn more about scholarships offered to apprentices through HTN? Check out details for the Peter Howard AM Culinary Scholarship.
Comments
comments