Lisa Frame-Hardy is a qualified Chef who has worked in the hospitality industry, cooking in the best restaurants in Melbourne for over 30 years. She has worked in establishments such as the Arts Centre, Hotel Sofitel, Menzies at Rialto to name a few.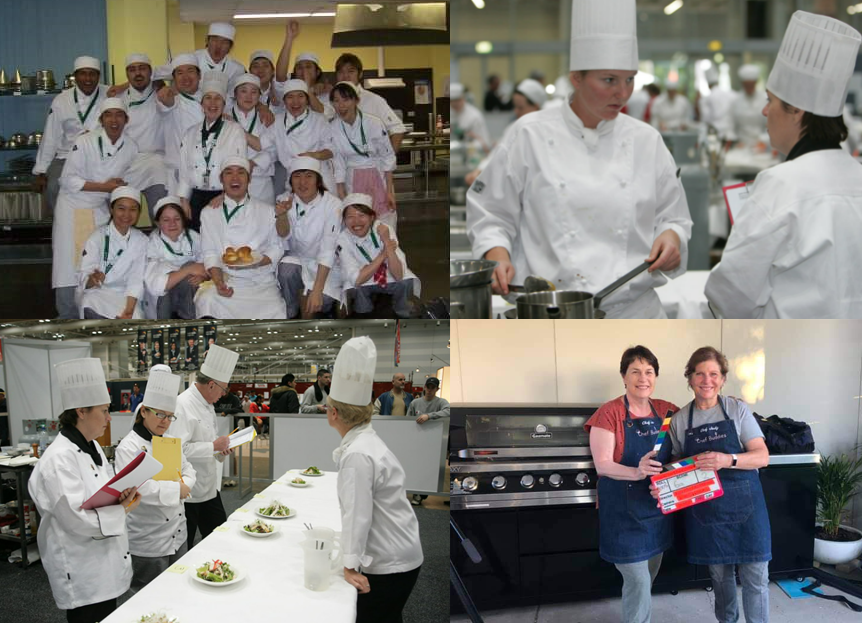 Lisa was approached to facilitate cooking classes to a group of locals, who were seeking to learn new skills at the local community centre. This led to other teaching opportunities. Through the years, she has taught Certificate II in Hospitality to secondary students, Certificate III in Hospitality to apprentice chefs, international students, and various youth programs.
She has been involved with Worldskills competitions for many years, judging or mentoring future Chefs in the VETiS section.
The hospitality industry has been her life – running her own business while catering for private functions throughout the years.
While teaching hospitality at an international college, she was asked to take on further study and enrolled in a counselling course while stepping into a student welfare role. This lead to the completion of a Diploma in Community Services. She has worked with disengaged youth and in student welfare for many years.
As the new HTN Field Officer, Lisa brings years of hospitality and mentoring experience to this role.
Comments
comments